---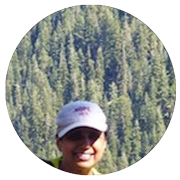 Usha was a CTO and software architect at different startups. She is an alumni of TI, Adaptec, C-Cube/LSI, Netflix, Bits Pilani(MS), St Marys(MBA), Mysore University etc. She is bringing her passion for technology to inChefs. In her spare time, she is hiking, teaching yoga, volunteering or traveling or pioneering different fundraising events for non profits.
Vipul is a born maker. Prior to joining us, he was at Infosys writing software for the finance space. He has a degree in Computer engineering from Punjab University. He is our chief code ninja, making it better and faster every day. In his spare time, he loves to trek, travel and bone up on new technology. He lives near the foothills of the Himalayas.
Ripul is the mind behind the design. Apart from graduating with a degree in Multimedia, he brings his unique experience of hyper-local branding with physical media that he has been working on for past years and also his skills in deisnging & executing video ads. He is our chief design maestro, making it better and intuitive every day. In his spare time, he masters the art of martial arts (he holds a black belt). He lives in Auckland, NZ.